With next-generation image formats becoming increasingly popular, more and more images in websites are embedded in formats like AVIF or WebP. In many situations, it may be more convenient to have the image in a classic image format like JPG or PNG.
Our newly released browser plugin allows you to download images from websites in any format you need. When installing it, the plugin will add a "Convert File" entry to the context menu showing up when right-clicking on an image. The image can be on any website.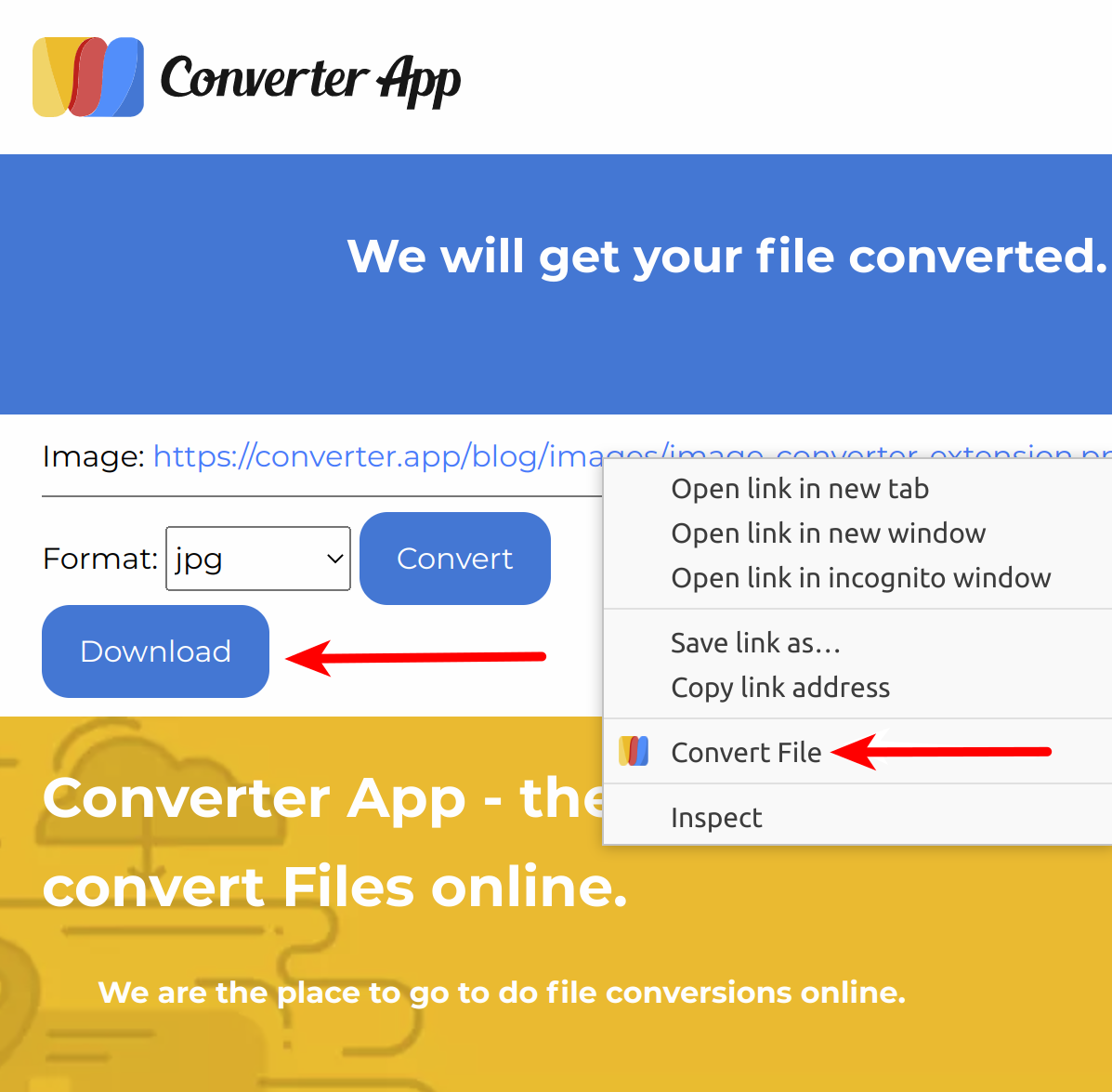 After clicking it you can directly download the image to any of the supported image formats with a single click.
Currently, the plugin is available for Google Chrome and Mozilla Firefox and you can obtain it from the Chrome Webstore or Firefox Add-ons. The usage of this plugins is 100% free.
How to Install the Plugin for Google Chrome:

Click the "Add to Chrome" button right to the plugin's name.
Click "Add extension" in the popup dialogue. That's it. The plugin is installed.
To start using and testing the plugin, you can right-click on the Converter App logo and you will see the "Convert File" dialogue.
How to Install the Plugin for Mozilla Firefox:
Below are the steps used in installing the plugin from the Firefox add-on page:
Click the grey "Download File" link.
Wait until the download is complete and the downloaded .xpi file.
Click "Add" in the pop-up dialogue.
The plugin will be available and you will see the context menu entry when right-clicking on an image.
Which Image Formats are supported?
Currently, the browser plugin supports the following image types: avif, jpg, png, webp, jpeg, svg, bmp, bmp2, tiff, tif, jfif, xcf, xps, ai, xcf, tga, dds, heic. Support for more image types is to come in the future.
Does the Plugin also work with other File Types?
Currently, our image converter browser plugin is working only on images. However, we are extending it to other file formats in the future.